Download our ebook 'Corporate Risk Due Diligence'
To learn more about three IFW Global case studies.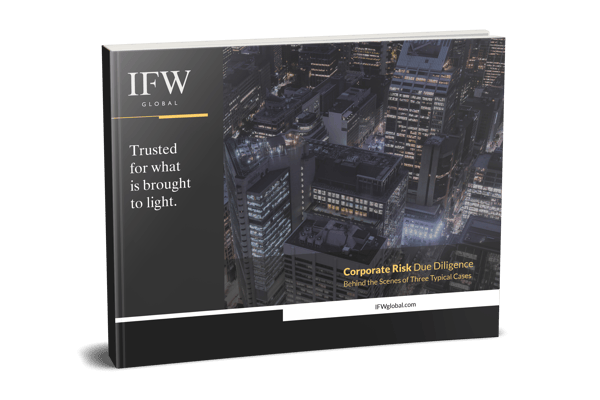 IFW Global is an experienced team of local and cross-border investigators. Learn how we helped clients affected by fraud.
In this eBook you'll learn:
What services IFW can provide
Dealing with cases of fraud
Resources available in case of fraud
Available support
Our eBook 'Corporate Risk Due Diligence' is a unique inside look into how IFW helps clients recover assets of cybercrime.
Simply fill in the form on this page to download the eBook.
For more information on fraud and asset recovery contact IFW Global on +61 2 9275 8725