Download our ebook "Law Firms and Investigations"
Private investigators have worked with law firms for decades, helping to uncover evidence that can help win cases. Download this ebook to find out how IFW Global can help you improve your success rate in court.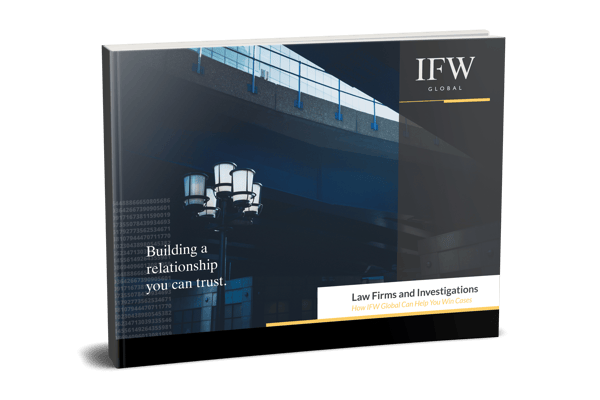 Whether you want to locate people or assets, carry out due diligence or background checks, or simply get more information about someone's online behaviour, IFW Global can help.
This free ebook shows some of ways we can help make life easier for lawyers and law firms dealing with challenging cases. We've also included case studies to show how our work has helped to close cases more quickly and more favourably.
This ebook contains information on:
Common investigation services
How a private investigator can help a law firm
Case studies that show our work in action
Fill in the form on the right and we'll email your free ebook to you.