When investments seem too good to be true, they often are. Online fraud is growing year-on-year.
Download this ebook to find out more about common online scams.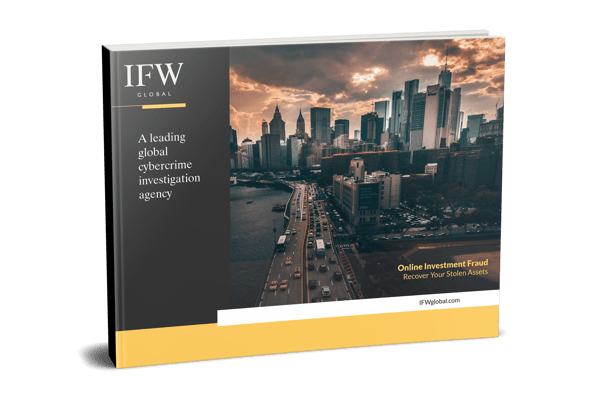 Securities and investments are some of the most popular strategies for people in Australia looking to build their wealth. It's because of their popularity that scammers and fraudsters have turned their attention to these areas.
This free ebook looks at some of the most common ways Australians lose out online, with examples of cases where IFW Global has recovered millions of dollars in stolen assets.
It contains information on:
common types of investment fraud
how to spot an investment scam
how to recover your stolen assets.
Read the ebook by filling out the form on the right.