Download our eMagazine 'Payment Diversion Fraud: The Impact of Artificial Intelligence'
Businesses of all sizes around the world are under attack by cyber criminals with payment diversion on their minds. Widely respected Professor of Cyber Security Dr Alana Maurushat, also IFW Global Director, gives invaluable insights and instructions on how to protect yourself and fight back if criminals come hunting. Our interactive e-mag is free to download!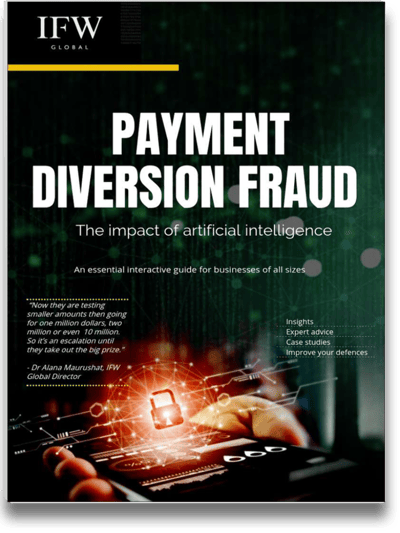 IFW Global is an experienced team of local and cross-border investigators. Learn more about payment diversion fraud and how your business can avoid it in our eMagazine.
Through our insights, expert advice and case studies you'll learn:
What are Payment Diversion Scams
The Influence of Artificial Intelligence
How to Improve Your Company''s Cyber Defences
Our eMagazine 'Payment Diversion Fraud: The impact of artificial intelligence' offers expert insight from renowned professor of Cyber Security.
Simply fill in the form on this page to download the eMagazine.
For more information on fraud and asset recovery contact IFW Global on +61 2 9275 8725